This is for all of us who suffered that ignominy of losing Notability due to the untimely arrival of Time the Healer.
A picture is worth a thousand words: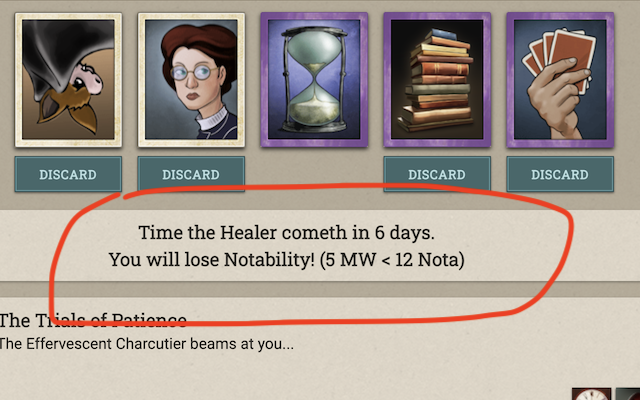 It will add a small panel underneath your Opportunity Deck that will count the days\hours\minutes til TtH arrives and tries to warn you before too late.
Grab it here:
Brought to you by "Bloody Daft and Quite Frustrated Co."
Enjoy!