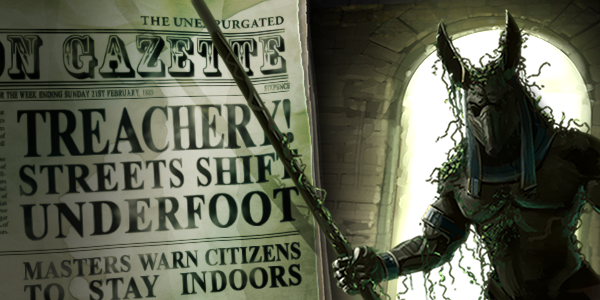 'YOUR STREET IS NOT WHERE YOU LEFT IT'
In the days after the Fall, when the streets were restless and unkind, London reshaped herself. But maps have never stopped being treacherous. The territory is always changing. Like all living things, the labyrinth of the Fifth City grows; shifts; forgets.
Today we're launching a new living world event in Fallen London. The streets of the city – treacherous at the best of times – are shifting underfoot. Familiar routes are disrupted, and unfamiliar neighbourhoods are revealed. To investigate this phenomenon, look for 'Shifting Streets', anywhere in London. The activity is open to players of all levels, and will last until the streets have settled once more.