Got my a couple of days ago.
gershken
Monster hunter
Dangerous is my preferd stat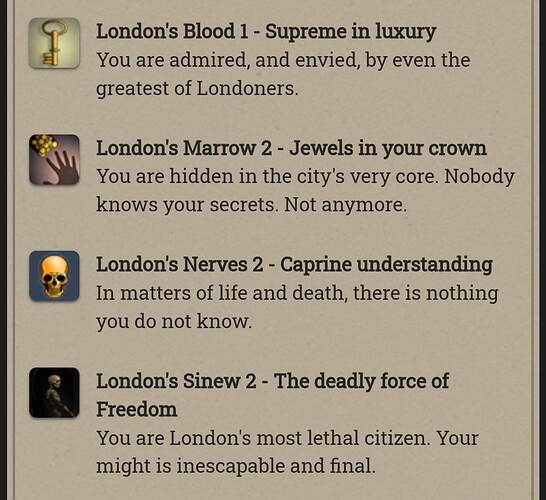 Sam Powick, likes nothing better than licentating on his yacht with his goat named Herk.
Has watched ships leaving for the North all his life, but knows his duty is to London.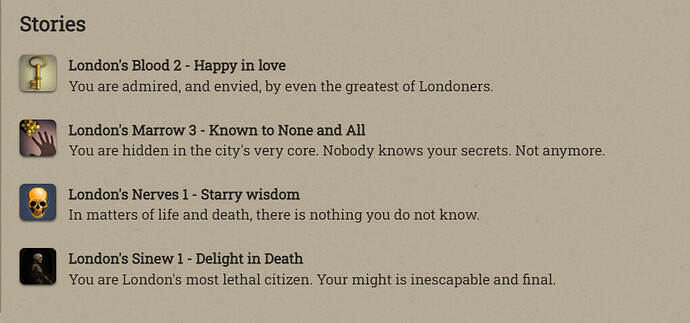 Just got mine!
Fallen London
Correspondent, Bishop, Poet Laureate, Master, and Discordant Nobody. A hedonist for all things delicious, dangerous, and forbidden.
I'll guess I became a part of local Olympus myself. Pale Gentleman - governor, liar and the Jack
Profile