This is my first post here; I apologise for any breach of decorum, but I hope that possible new content will mitigate my culpability.

I got this quality from a new card in my Lodgings, where the Wry Functionary discusses the Admiralty's duties, the non-performance thereof, and the possible relation to the Carnelian Coast.
Now I have these two storylets available.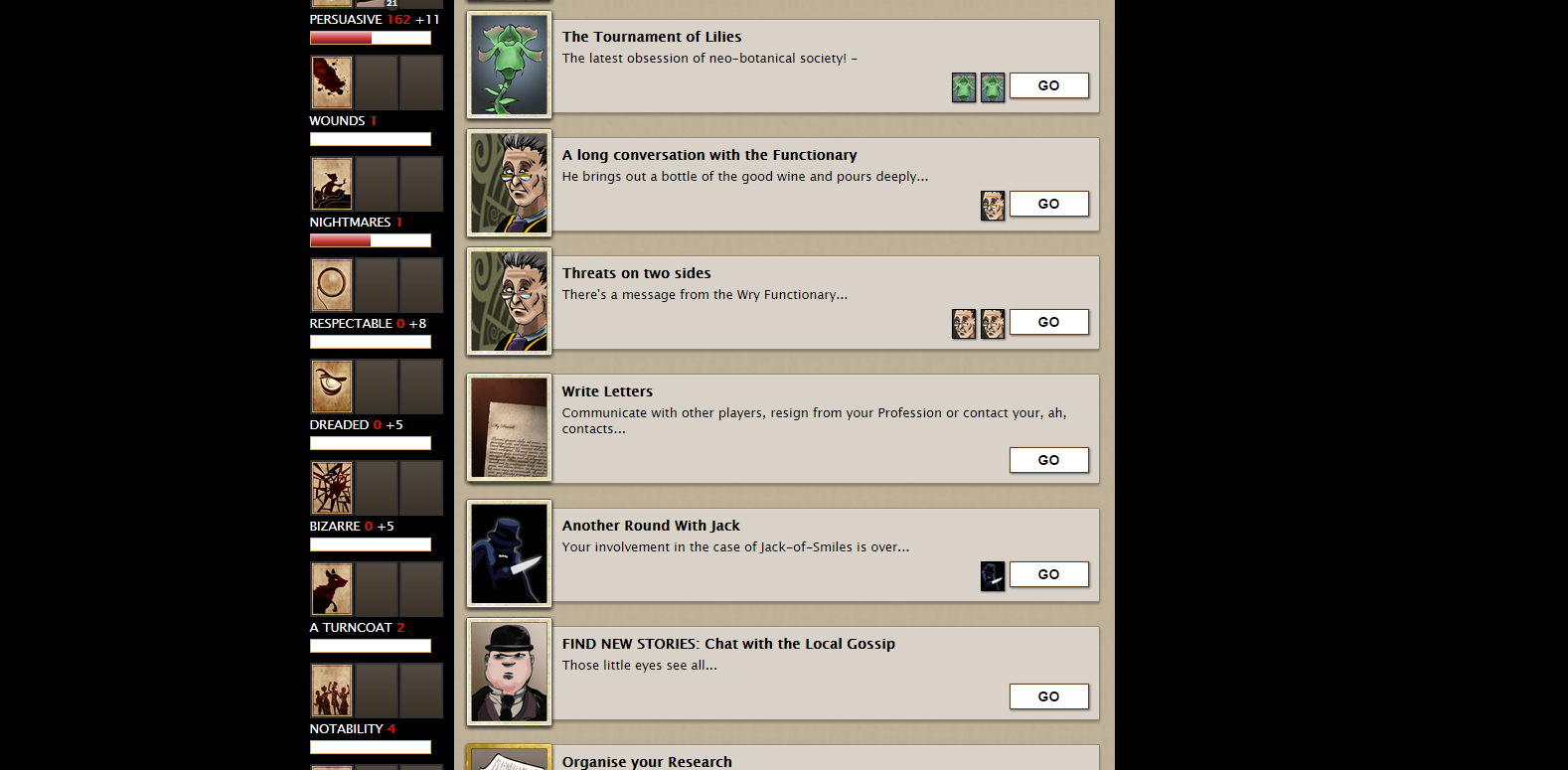 This is quite possibly my first time encountering new content as it's being unveiled. WAT DO