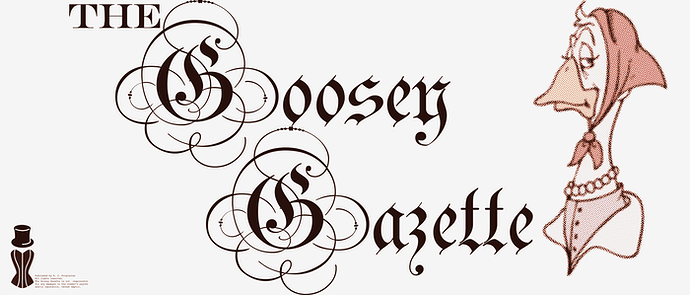 The finest purveyor of artistic integrity in the Neath!
With weekly editions, we offer refuge for writers, poets, artists, underappreciated scholars, and even the occasional gossiper.
No article is too scandalous! No play too frivolous! No confession too saucy!
In each edition you can expect:
[ul][li]An authentic news story from the very heart of the Neath's artistic community - the latest trends, wagons and bands, bold movements to look out for.
[/li][li]A poem or an anecdote from yours truly, the very head editor of the Goosey Gazette, R. J. Frogvarian
[/li][li]A selection (one or more) of written works from various artists of London
[/li][li]One interview with a prominent person in London, be it a rising star, a presence paramount, or a significant individual (hell, I'll even interview myself!)
[/li][li]Questions - yes, your very questions - answered by our dear Mother Goose, a woman knowledgeable in all things romance, art, cooking, murder- ah, I could go on!
[/li][/ul]
This is where you come in, delicious readers (and players)!
This is an ambitious project of mine in which I want the community to come together. Shall I find anyone willing, I would like to post the works of our playerbase in this artistic newspaper - for compensation of course!
If you would like to submit a work (be it a short poem, story, or anything) or be interviewed by yours truly, we should come to an agreement of an in-game boon from me, be it in a form of a gift from the Square of Lofty Words, a boxed cat shall I happen to stumble upon one, or perhaps some of my actions to aid you with your menaces or answer your social callings. The possibilities are- well, limited, somewhat.
Questions For Mother Goose are a different segment, where, of course, you submit your questions and Mother Goose answers them to the best of her abilities.
How to submit a work or ask for an interview:
Simply shoot me a message here on the forums! We shall come to an agreement of the work, the compensation, which edition your work shall be posted in, and whether you would like to remain anonymous or be credited by proudly linking to your character's profile.
How to ask Mother Goose a question:
Write a Letter to R J Frogvarian, and start it with "Dear Mother Goose,". Simple as that!
I expectantly await your glorious works, for the art of the Neath and for Neath in art, forever,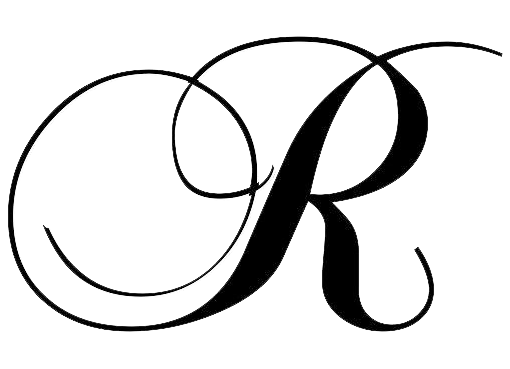 edited by Frogvarian on 6/23/2019