When the crab refuses to die, no matter how many negative hit points you give it… Correction report sent.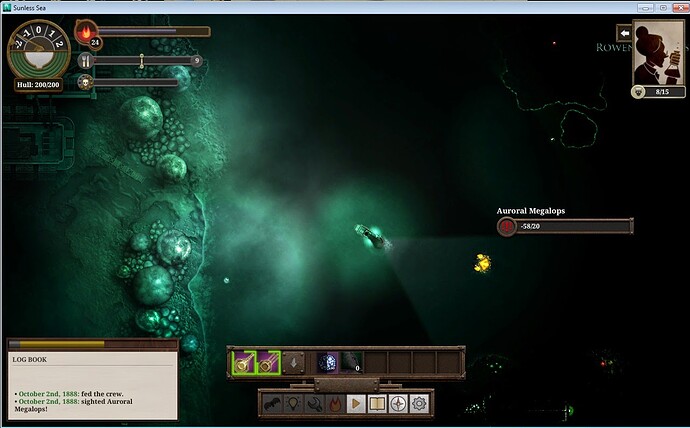 HAIL THE EVERCRAB.
IT IS ETERNAL.
WE ARE BUT MOTES IN THE EYE OF THE EVERCRAB.
Supremacy: The Evercrab has increased to 7: Carapaceous!
With the result that all of London is going to sit in dock waiting for it to die of old age…
[color=#009900]I am very sorry to say that if you hit Get New Stories, this issue is now fixed.[/color]
I should not say this, I suspect, but I hope that the Evercrab will turn up in Sunless Sea. A dread zee-monster with nigh-inexhaustible HP…
Right then, my captain suitably bolstered by Whisky for breakfast, I'm off back out to have another crack :)
&quotThat's a twenty footer…&quot
&quotTwenty five…three tons of 'im…&quot
There should so be a mad captain called Quint out there on the waves…
What about the knots of crabs all waving at each other? Or this?: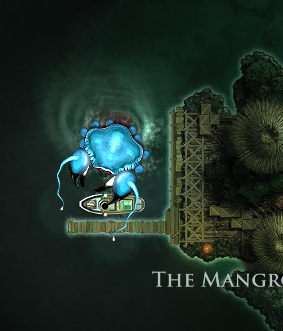 [li]
Squashy, bloody, clattering hugs.
But actually, is this kind of behavior normally termed flanking, or something? When you're pretty much sailing straight into the enemy ship and they set off flares after flare that lit the zee into day trying to shake you off. But then you sink them anyway.[li]
Not as Bad as Nomad camping at the edge of the dock… :)
It never shows for my one captain that actually needs it, but Nomad chases me into Avid Horizon :[[li]
But then I shot it dead ten times, so we're…even-ish.
I, for one, welcome our new exoskeletal overlords.
[quote=Dameon Grey]Get on my level
[/quote]
All I can say is that it sucks to be your captain.
Nah, that's a dread with all caminus weapons, blue scintillack, 211 rats waiting to repair it, easy kills on two nomads…
I killed three mount nomads with just the frigate, mememto mori, and the caminus deck weapon.