Since Failbetter staff have apparently been doused with irrigo, I'll jump into the breach. We can't have an ES without a forum thread!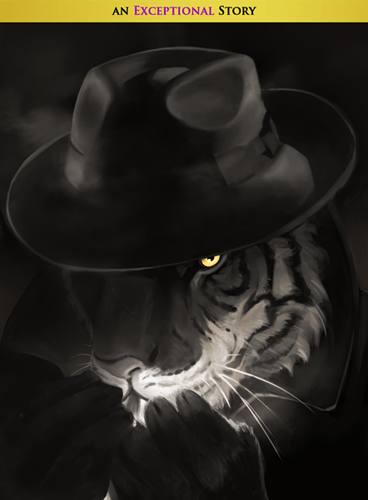 The Detective taps her temple. "Allow me to present my prudentials. The Case of the Missing Muffins. The Lizard of Lacewhisper Street. The Mysterious Weasel Thief Who Definitely Weren't Arnold Even Though The Missing Weasels Showed Up Inside His Hat. That were all me. I mean, it were me that solved 'em. Not me that done 'em."
A hideous murder attempt rocks London – an attack so vicious it sends its victim off to the Grand Sanatorium. A tangle of magicians, tigers and insects has the Constables scratching their heads and the greatest detectives in London flummoxed. But what did the cabbies see? And what is that persistent buzzing noise…
Exceptional Friendship
In addition to a new, substantial, stand-alone story every month, Exceptional Friends enjoy:
Access to the House of Chimes: an exclusive private member's club on the Stolen River
Access to Mr Chimes' Lost & Found, a shop in the Bazaar where you can exchange currency earned through playing Exceptional Stories for exclusive companions and items
Three additional outfit slots
An expanded opportunity deck of ten cards instead of six!
A second candle – twice the actions! 40 at once!