For those of us who discovered all the right mysteries in all the wrong order.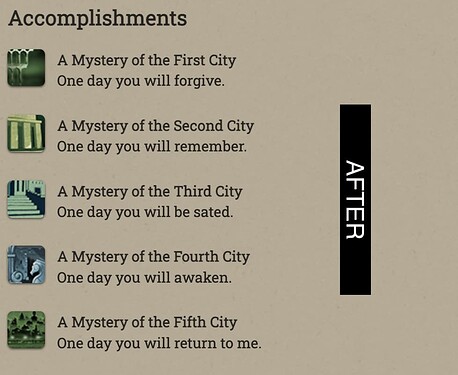 Ah, isn't this much better?
Where can I get it?
What does it do?
Exactly what it says on the tin: next time you want to look up your "Accomplishments" on the "Myself" tab, it will quietly re-arrange those five qualities so that they appear sorted in the ascending order.
Why a full-blown extension instead of a userscript?
Because it was easier for me to re-use existing scaffolding instead of spending five minutes learning about userscripts in 2022.
WHY??
WHY NOT???
Brought to you by "Bloody Daft and Completely Useless Ideas, Co". You're welcome!