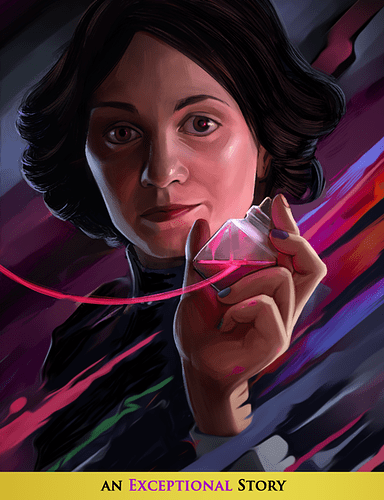 [color=#0066ff]
[/color]
[color=#0066ff]
Artists and the literati rejoice — a pen show visits London! Nibs as numerous as a battalion's bayonets! Inks, in all the wild colours of the Neath! Try them to your hearts content! What's that? Rumours of stolen memories? Utter nonsense. Come, and look at all the lovely pens.
Shades of Yesterday is the first story in the Season of Endeavours and was written by
Gavin Inglis.
In this season you will experience three stories of high adventure, derring-do and mystery across London and beyond!
Editing and QA: James Chew and Olivia Wood
Art: Paul Arendt
Exceptional Friendship

In addition to a new, substantial, stand-alone story every month, Exceptional Friends enjoy:
Access to the House of Chimes: an exclusive private members' club on the Stolen River, packed with content
An expanded opportunity deck: of ten cards instead of six!
A second candle: Twice the actions! 40 at once!
Finishing all three stories in the Season of Animals will make you eligible for an additional opportunity, to follow.
If you want to keep an Exceptional Story beyond its release month, you must complete the related storylet in the current Season's card. This will save it for you to return to another time.[/color]
edited by babelfishwars on 2/27/2020
edited by James StAnthony on 2/28/2020