[color=#0066ff]Succulent, Exceptional Friends! July's Exceptional Story is here![/color]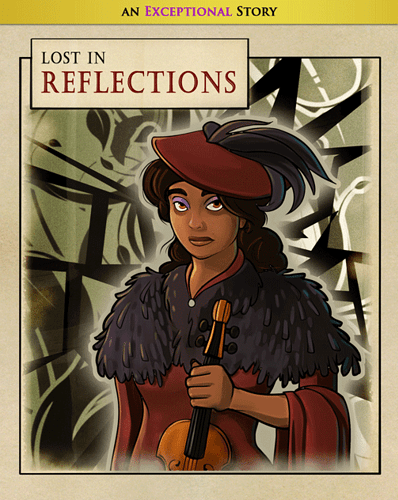 [color=#0066ff]Dark birds. Hungry mirrors. The death of an Emperor. A revolutionary who'd sell her future for one last day of sunlight.
What waits in Parabola? What will you surrender? And who will you save?
Play An Exceptional Story: A Musical Diversion to begin. [/color]
[color=#0066ff]
[/color]
[color=#0066ff]Lost in Reflections is a collaboration between Richard Cobbett, writer of the Empire of Hands and Saviour's Rocks in Sunless Sea, and our great and glorious leader, Alexis Kennedy.
Please remember to be liberal with your use of spoiler tags when discussing this story. If you're unsure whether something is a spoiler, use the tag! Here's a reminder of our position on spoilers and guidance.
In addition to a new, substantial, stand-alone story every month, Exceptional Friends enjoy:[/color]
[color=#0066ff][ul][li]Access to the House of Chimes: an exclusive private member's club on the Stolen River, packed with content![/li][li]An expanded opportunity deck: of ten cards instead of six![/li][li]A second candle: Twice the actions! 40 at once![/li][/ul]
(To retain this story for playing at a later date, you must play through the related storylet in the House of Chimes. This will save it from the monthly changeover.)
[/color]
edited by h4nchan on 7/1/2015
edited by h4nchan on 7/1/2015