[color=#0066ff]Hallowmas has come to Fallen London. The ancient confessional practices of the Feast of Masks are once again in vogue! [/color]
[color=#0066ff]
[/color]
[color=#0066ff]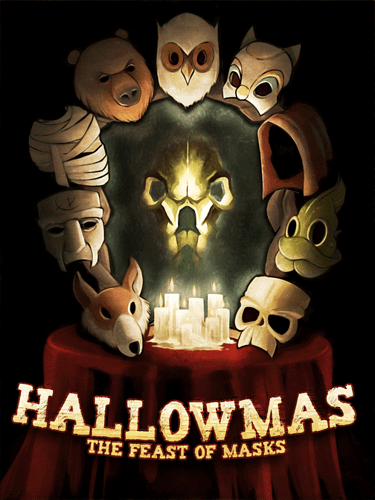 [/color]
[color=#0066ff]
New for Hallowmas 1893
This year, all players have a new way to engage in the entirely safe tradition of confessions at Hallowmas.
For the first time, you can gather confessions from familiar Fallen London characters (and some who are visiting from Sunless Sea).
Every day until 31st October you'll find a new face in London at noon GMT, ready and willing to confess to you. Each will only be available for 48 hours.
Be warned: many of the Neath's great powers will be interested in the secrets you gather. Whether you honour the trust placed in you, or betray it altogether, is your decision.
Trust or betrayal?
Take confessions from your friends, and share your secrets in turn.
Until 2nd November you can gather confessions from other players, and confess your own errors.
After the 2nd of November, the masks come off and you will be able to choose whether to keep the confidences you've gathered, or betray them.
Participating will give you Spirit of Hallowmas, which you can trade in as the feast closes for rewards!
Look for the Confessions at the Feast of Masks card in your lodgings to begin!
A glimpse of a possible future…
This is the season of unexpected guests bringing portents.
Destinies give you a breathtaking insight into your possible future and the deepest mysteries of the Bazaar. You can only acquire or change them at certain times of year.
If you're open to an unexpected guest, you'll need to attract attention. Begin with Attract a Visitor at Hallowmas, available throughout London.
When your Making Waves and Nightmares are 5 or more, Visitors at Hallowmas will become available.
Invite them in, and when you're done, retire to your lodgings to dream…
The Spirit of Hallowmas
London loves a scandal! The more Spirit of Hallowmas you've accrued, the more column inches you'll grab.
All of your Hallowmas exploits - confessing, taking confessions or acquiring a destiny - will grant you some Spirit.
Soon, Mr. Huffam will be about, looking to interview Hallowmas revellers for his Unexpurgated London Gazette.
What will your secrets warrant? An unattributed quote? Or the front page headline?[/color]