[color=#cc0099]The Feast of Masks, when opposites meet at midnight! This is the season of unexpected guests and dangerous revelations. A season of secrets even our honourable lord Mayor cannot resist…
Hallowmas has returned! The Feast of Masks will take place from 24th October until the 7th November. To begin, find Hallowmas: An Audacious Theft!, available throughout London.
[/color]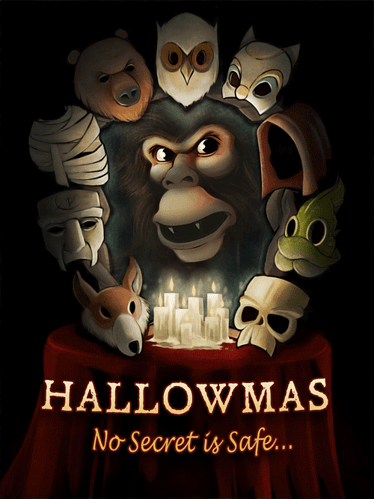 [color=#cc0099]
Confessions at the Feast of Masks
Guard your identity with a mask and collect confessions. It's your choice to trade them to friends, factions, or other prominent people of the Neath. Certain combinations of confessions will allow you to enhance particular companions.
We've set up a space to trade confessions, or feel free to search out your own with #HallowmasTrade. In order to make a trade with someone else in Fallen London, you will need to be certain they are on your contact list. Add your acquaintance either by visiting their profile page and clicking 'add contact' or by typing in their character name during the trade.
Divulged secrets from prominent figures of the Neath will also allow you to honour them or betray their trust. Just beware, confessions are slippery things, and you may find the second week of Hallowmas brings additional opportunities. And of course, be sure to make any decisions about the confessions you've gathered from any characters by 7th November!
At the end of the festival, Mr. Huffam will still be about, looking to interview festival-goers and some of your new companions. Be sure to discover a Hallowmas epilogue and special epithet along your way.
Destinies
The Feast of Masks, when opposites meet at midnight! This is the season of unexpected guests… who carry terrible glimpses of possible futures.
Use this special time to acquire or change your destiny. This can only be done at certain times of the year, so be sure to take advantage of the chance! Begin with Attract a Visitor at Hallowmas.
---
Update 26 October 2017
Delicious friends, after reviewing some feedback we've decided that this Hallowmas, 13 free confessions will be given out, in comparison to last year's 8. Thank you for your feedback on the Notability grind, it was intended to allow hardcore players to get a few more confessions than other players, but seems to function more of a burden than a kindness! We'll take this into consideration for the festival for next year.
---
Update 10 November 2017
Hello delicious friends - please be sure your dealings with Mr. Huffam are carried out ahead of the 13th November! Most likely everything will wrap up around midday London (GMT) time, but we advise finishing up well before then.[/color]
edited by Absintheuse on 11/10/2017