[color=#cc0099]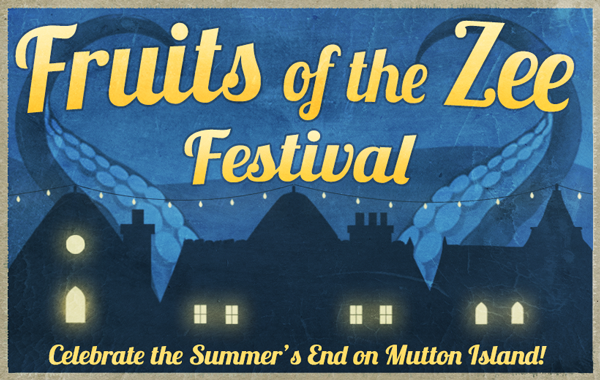 It's that time of year again - You are invited to the Fruits of the Zee Festival! The festival begins today 15th August and will end 30th August. Enjoy calming fishing trips, and indulge in a cornucopian repast of delights plucked fresh from the bounteous Zee.
Hire a fishing boat, land a Strange Catch and trade it at the festival for special rewards! Things you may also experience include: the famous wishing well, maypole dancing, Drownie serenades, and beer.
Secure an invitation to a secret feast and catch a glimpse of your Destiny. Will it be a vision of victory or a dream of darkness?
You may even spot our newly elected Mayor.
Catch a ferry from Wolfstack Docks to Mutton Island to join the festivities!
The Fruits of the Zee Festival is open to all players, no matter your level. You don't need a boat, and if you don't know the way to Wolfstack Docks, there's a helpful urchin at your lodgings who will be happy to ferry you for a reasonable price.[/color]