[color=#cc0099]Sinning Jenny's time is up, a new Mayor will be chosen! This week, we announce the three candidates who think they can do a better job. Whom will you support?
Today we announce the second candidate!
The Dauntless Temperance Campaigner is a fixture among London's social reformers. It seems she now has her sights on London! She bears the slogan: "Teatime for London."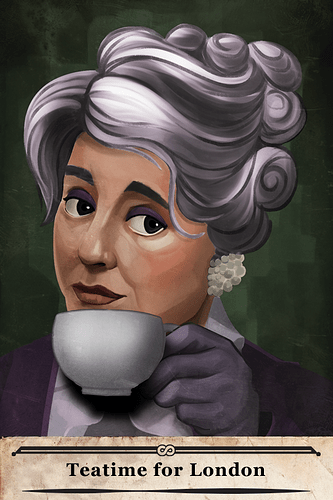 All manner of temperance campaigners flock to her emerald banners. Reformed poets, well-meaning members of Society and deacons and deaconesses of the Church walk in procession through the streets. "What I want, dearie, is for London to pull its socks up. For everybody!" She smiles and gives you a firm handshake.
The week will end with an announcement regarding the full details of the festival, which will begin Monday the 26th of June and run for two weeks.[/color]
edited by Absintheuse on 6/21/2017