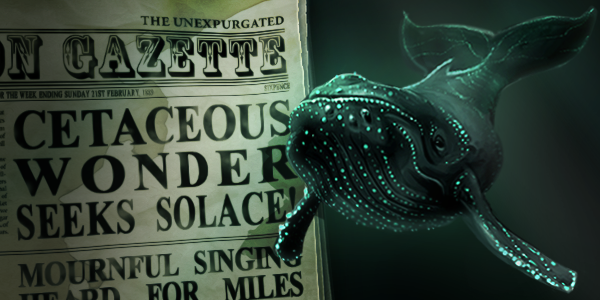 'RARE SIGHTING OF A MIDNIGHT WHALE!'
A lost colossus begins a final migration. Gather your harpoons and stoke your engines – today you turn them towards a less bloody cause. A Midnight Whale has been spotted near the Gant Pole, and all of the superstitions of the Unterzee demand that it is aided on its way.
Today, we've launched a new living world event in Fallen London. Players with access to a ship and one point of Monstrous Anatomy can set off to aid the Midnight Whale. To begin the journey, check your cabin on your ship. The event will run until the whale reaches the Gant Pole, and its final resting place.