What does it look like? Why did they get it? What significance does it have?
Lamea's first tattoo was a drunken, random choice she made with a friend. She got Flute Street; her friend, unfortunately, got the formidable aunt.
When I get around to drawing it, it's going to look like one of those skyline tattoos ( http://cdn2.matadornetwork.com/blogs/1/2014/06/Skylines-940x705.jpg like the one on the right ), across her thigh like a garter.
Her second tattoo was picked sober: Hellfire. I didn't go by the game's description of 'cherry red with sin yellow.' Instead, I figured Lamea would ask for one of Hell's burning roses over her heart.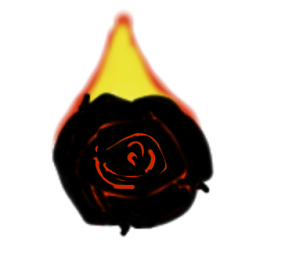 So: Tattoos?