Apparently the Midnighters are into farming now! Here's a Benthic researcher visiting one of their Home Comforts.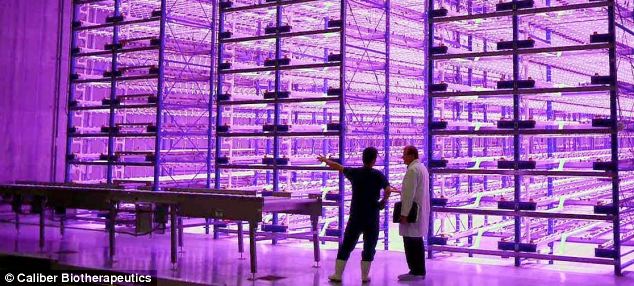 Theories abound on why Midnighters are converting their guns into plowshares. Did the Bazaar provide inadequate payment? Is the Game going into a more agricultural approach in the Surface? Are they farming new varieties of Blemmigans?
Basically this pinkish light is the most cost-efficient way of providing much needed red and blue light to plants. Given that LED's emit less heat that other means of lighting, farmers can more comfortably place those light sources closer to their crops.