…and no idea what the hell to do with it.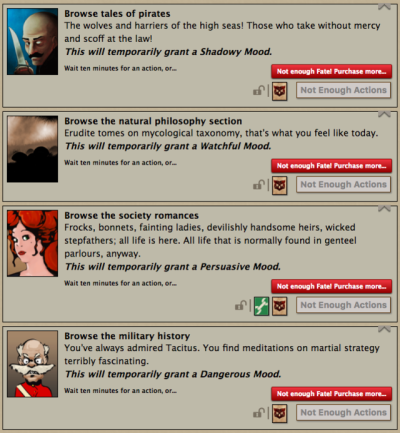 No, really. I have no idea what to do with an hour-long +30 to one stat (I checked the wiki). I'm at a bit of a story plateau, so far as I can tell, and nothing springs to mind that would benefit from the boost. But I don't want to just discard such an opportunity! Any suggestions?
I have base Watchful 131, Shadowy 141, Dangerous 155, Persuasive 144. Been working through the Making Your Name stories lately since they were added during a long hiatus I took from FL, but I've already got plenty of stat-boosting equipment for those… and I've hit the content barrier in Ambition: Nemesis.
Suggestions? My plan was to get myself back into the court next, but I'm in no great hurry; are there any good story tidbits I could see with this brief moment of enhanced power?