[color=#cc0099]Zailors, it's with utmost pleasure that we announce Sunless Sea: Zubmariner Edition is out now (yes, right now!) on PlayStation 4 in Europe and (by 8:00am PDT) North America!
Betray your crew, sell your soul to a Devil, marry your sweetheart. Convert your ship to a Zubmarine and go trespassing. Stray too far from the gas-lamps of civilisation and your crew will grow fearful and eventually lose their sanity, in a deep, compelling world packed with 350,000+ words of stories and secrets.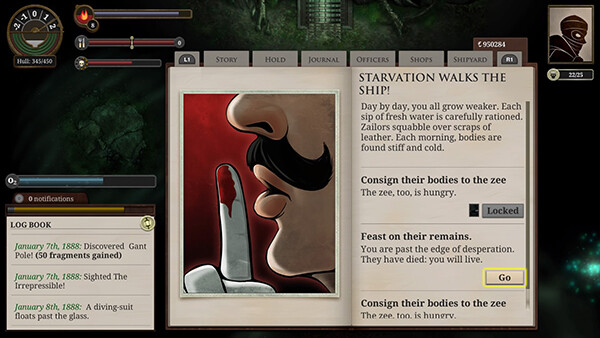 Adapting Sunless Sea and Zubmariner to a console came with plenty of unique challenges for our text-heavy RPG in regards to UI and adapting it to a controller. Lesleyann, who worked closely with Blitworks (our porting partner for both PS4 and iPad) to make sure everything felt intuitive for console players, has written up a more in-depth look into the UI/UX changes we've made in a dev blog.
Still have questions? Check out our FAQ.
And those headed to PAX West this week can find Sunless Sea: Zubmariner Edition available to demo in the Sony section.
We're thrilled to launch our first console game and can't wait to see what people think. May each and every PS4 player find a constant companion in the deep.[/color]