I'm pretty sure it's a glitch and I'm on my way to the Ministry of Public Decency to report my findings.
But out of curiosity,
Are any other fellow Londoners also drawing out cards titled REUSE from their opportunity deck?
They are blank cards, but some seem to have affects, the only one I encountered so far gains wounds and nightmare.
I'm inclined to think they are hibernating cards from the SMEN myth I've heard so much about, since one of the cards specifically mention bad things happen to those seeking the name.




The mysteries and temptations of unworded choices! I'm pretty sure I can't stop myself from clicking these, even if it means I'll probably die from some incident so horrid that words failed to describe it.

[collapse=Update: Okay so it is a SMEN glitch. ]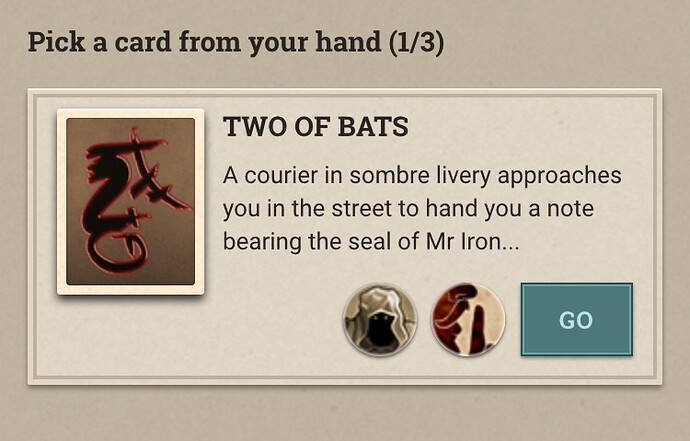 [/collapse]
edited by Inalynne on 6/8/2016