Hello Delicious Friends!
I've been away from the forums for a little while, but the Christmas season has lured me back. And what's the most important part of the Christmas season? Why, Ratmas of course!
&quotWhat's Ratmas?&quot
If you've joined us this year, or managed to avoid the Ratmas spirit in previous years, Ratmas happens TODAY, the 7th of December (look, it's past midnight GMT, it counts) and has been goin' on since 2013 as a celebration of the most important part of Fallen London: R A T S. Started by community giant Spacemarine9 as a way to pester Alexis, this hallowed and very serious holiday involves as many of us making a nuisance of ourselves as we can and sending rats to people. Just get some rats, send 'em to a friend. That's it.
The Official Rat-Sending Targe- I mean, Lucky Recipients are traditionally Failbetter staff, so I'll put a list of their known accounts below. Don't feel like you need to limit yourself to them, though, if you've got a friend or seven to whom you would like to give a murine gift. As the popular saying goes, &quotThe more (rats) the merrier!&quot
&quotHow do I join in?&quot
Ratsending is easy, and can be done from the Give A Gift card, or, if you're a Seeker and wanna throw some additional rats into the void, from THE KNAVE OF REGRETS. If you ain't got no rats, they're easily found at the Bazaar for a smol cost, in Unfinished Business in Spite, or in the Department of Menace Eradication. If the RNG isn't playing ball then you can force-draw Give A Gift from Write Letters in your Lodgings (it costs 1 Fate, but just think of the joy your little ratty present will bring).
Other acceptable gifts include: cats, surprise packages, jewels, calling cards, Christmas cards, big shiny boxes full of Fate, letters pronouncing your unconditional platonic (or otherwise) love to friends, and pretty much every other flavour of social action you can think of. If you really want to flex on somebody, send them a Rat of Glory and bestow upon them the ultimate in holiday blessings. Remember to include a festive message - such as &quotYOU CANNOT ESCAPE THE ENCROACHING TIDE OF VERMIN&quot, or &quotI hope your Christmas presents are bursting with rats&quot - so that the recipient knows how much you care. Please don't limit yourself to just today! Ratmas can last as long as we want it to.
"WHO NEEDS RATS? I HUNGER TO SEND THEM!"
That's the spirit! These people have been workin' thru 2018 to bring new stuff to Fallen London and to usher Sunless Skies into existence, and are all very lovely to boot, so I think they all deserve to come home to lodgings just bursting with… gifts.
In no particular order:
[ul][li]Hannah![/li][li]Paul![/li][li]Chris! or also, Other Chris! (I don't know which one is most used)[/li][li]Olivia![/li][li]Séamus![/li][li]William![/li][li]Lesleyann! (I think Lesleyann likes rats Too Much to accept dead ones on strings, but there are many other flavours of gift!)[/li][li]Adam![/li][li]Haley! (I don't think this is Haley's main but I couldn't find it; one of you must know it!)[/li][li]Henry![/li][/ul]There are other Failbetterers whose profiles I don't know, so lemme know anyone I missed! Also: post your best rat messages, suggestions for ratting-targets and merry ratmas greetings so that as many people see this as possible. Otherwise, all that's left to say is that I hope people join in to help us drown the Fifth City under a tide of ratty friends, and…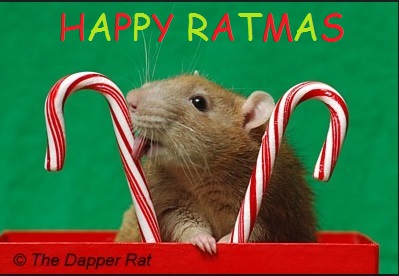 The Ghosts of Ratmas Past: 2013, 2014, 2015, 2016 (1), 2016 (2) & 2017
edited by Barse on 12/7/2018