The launch event streams have the same placeholder as your but my game still have the regular icons, both before and after the launch.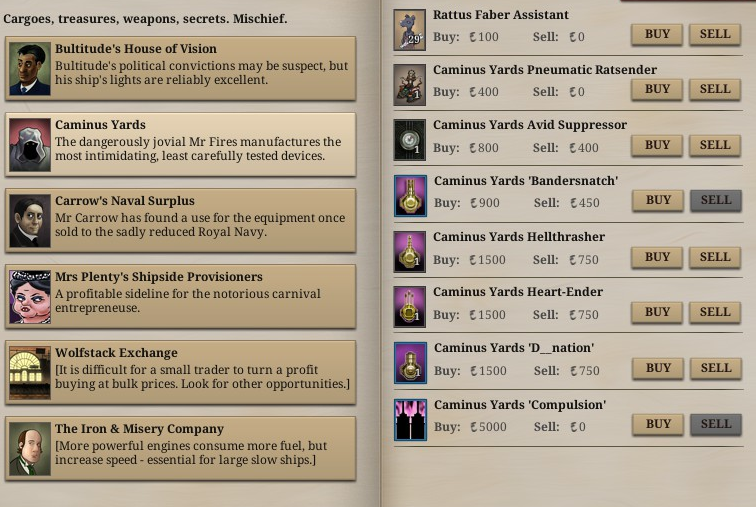 Interesting. What is your game version?
Mine says 1.0.0.1957
I tried to verify game cache, but Steam did not find any updates. Games says my stories are up to date.
Go into this folder
"…\AppData\LocalLow\Failbetter Games\Sunless Sea"
And delete the "images" folder.
Restart the game and it will create a new one, with updated images.
Oh, a folder full of FL images. squees
Your solution fixed it. Only I decided to delete the whole game folder and now I don't have my panther mascot. Sad.
You have to force a story update, or just wait for the next one.
You could edit "config.json" with notepad and put "True" in "Force Download".
Just remember to edit it back once you have downloaded your stories (and so synched with Fallen London Account).
Thank you. I got the panther back (also got an achievement for updating).
I had the same problem yesterday so, thanks! :)