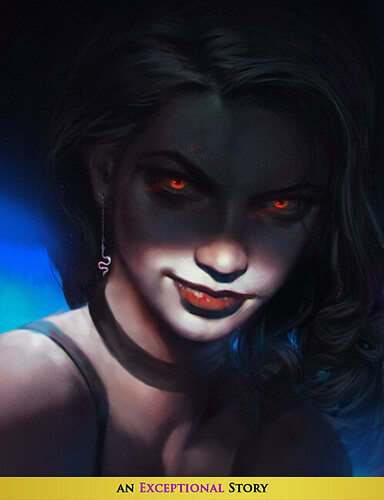 "All Devils are beautiful, in their own ways; even the ones that don't remotely resemble people. But this one is beautiful in the specific way that a Renaissance marble is beautiful: something hard and eternal impersonating something pliable and fleeting."
Verity is on the hunt for a particular soul, and she won't take 'no' for an answer! Consort with devils high and low as you track the Lyrical Soul through infernal society, strike bargains in a primordial currency of Hell, and uncover an ancient story of love and loss.
EXCEPTIONAL FRIENDSHIP
In addition to a new, substantial, stand-alone story every month, Exceptional Friends enjoy:
Access to the House of Chimes: an exclusive private member's club on the Stolen River, packed with content
Access to Mr Chimes' Lost & Found, a shop in the Bazaar where you can exchange currency earned through playing Exceptional Stories for exclusive companions and items
Two additional outfit slots
An expanded opportunity deck of ten cards instead of six!
A second candle: Twice the actions! 40 at once!
You no longer need to log in to claim your Exceptional Stories! If you have an active subscription when one is available, you'll receive it automatically.