[color=#cc0099]Delicious friends, the Exceptional Story for March is here!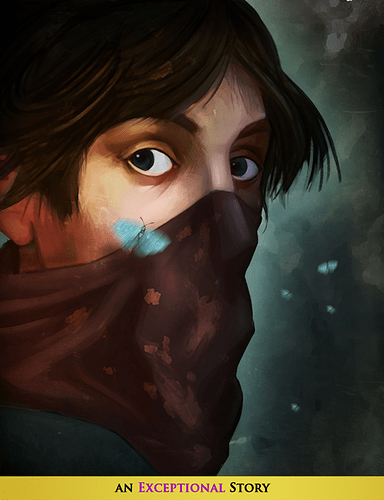 A rogue artist has been spreading incandescent graffiti. Join a secret society in pursuit of the mysterious vandal and help them chase down the culprit—if their own secrets don't catch up to them first.
The Pursuit of Moths is the first story in the Season of Adorations, and was written by Harry Tuffs. This season, experience three stories that delve into love of all kinds from friendship to worship. You can begin each from the Season of Adorations card
Editing and QA: James Chew and Caolain Porter.
Art by Paul Arendt.
EXCEPTIONAL FRIENDSHIP
In addition to a new, substantial, stand-alone story every month, Exceptional Friends enjoy:
Access to the House of Chimes: an exclusive private member's club on the Stolen River, packed with content[/li][li]An expanded opportunity deck: of ten cards instead of six![/li][li]A second candle: Twice the actions! 40 at once!
Finishing all three stories in the Season of Adorations will make you eligible for an additional opportunity, to follow.
If you want to keep an Exceptional Story beyond the month it's for, you must complete the related storylet in the current Season's card throughout London. This will save it for you to return to another time.[/color]