Exceptional Story for March: A Bright Future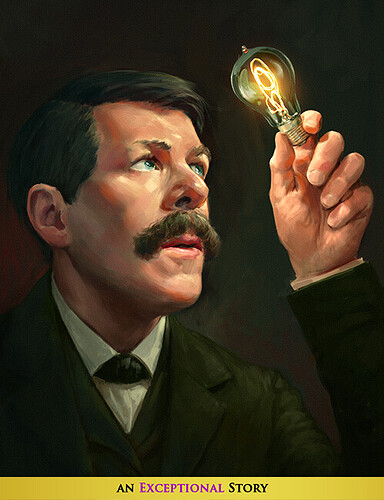 "The gas lamp could very well be the symbol of London — a light against the darkness. But it is malodorous, wasteful, and still barely keeps the gloom at bay. I see another London: one that no longer has to huddle in the dark."
The Illuminating Futurist has a bright vision for London – a city of light and prosperity. But the future of the Fifth City is contested by fierce and mighty powers, and they are rarely kind to competition. Secure funding for the Futurist's invention from the sometimes-great and almost-good, weigh the betterment of the people against the interests of capital, decide the future of this Miraculous Device, and – perhaps – blow something up.
EXCEPTIONAL FRIENDSHIP
In addition to a new, substantial, stand-alone story every month, Exceptional Friends enjoy:
Access to the House of Chimes: an exclusive private member's club on the Stolen River, packed with content
Access to Mr Chimes' Lost & Found, a shop in the Bazaar where you can exchange currency earned through playing Exceptional Stories for exclusive companions and items
Two additional outfit slots
An expanded opportunity deck of ten cards instead of six!
A second candle: Twice the actions! 40 at once!
You no longer need to log in to claim your Exceptional Stories! If you have an active subscription when one is available, you'll receive it automatically.