Exceptional Story for June: Flame, Lead, Clay, Glass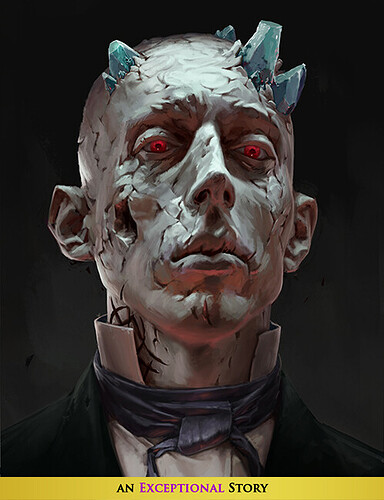 "It… seems to fixate on certain workings of Red Science. It seeks to, well, correct them."
A hungry fire blazes through the streets of London. A fire in the shape of a man. A fire that is looking for something. The Elevated Engineer seeks to harness it; the Clay Correspondent to destroy it. They oppose each other at every turn, and share a secret too terrible to say aloud.
Investigate a working of the Red Science like no other. Are some mistakes too awful to ever be corrected?
EXCEPTIONAL FRIENDSHIP
In addition to a new, substantial, stand-alone story every month, Exceptional Friends enjoy:
Access to the House of Chimes: an exclusive private member's club on the Stolen River, packed with content
Access to Mr Chimes' Lost & Found, a shop in the Bazaar where you can exchange currency earned through playing Exceptional Stories for exclusive companions and items
Three additional outfit slots
An expanded opportunity deck of ten cards instead of six!
A second candle: Twice the actions! 40 at once!