I'm not sure if this is a bug or not.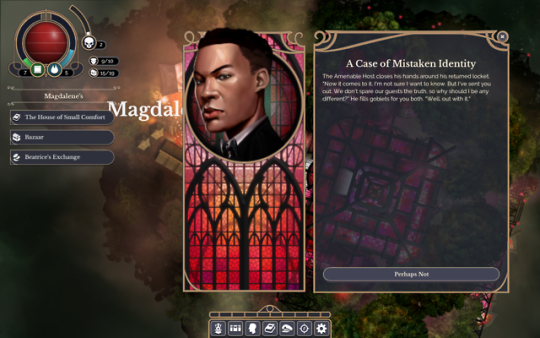 I found inconclusive evidence, died before I could get back to Magdalene, and this screen has been available to every captain since. With no options.
Has anyone else run into this, or been able to tell the poor man who he is?