[color=#0066ff]Delicious friends! Our second Exceptional Story is now live![/color]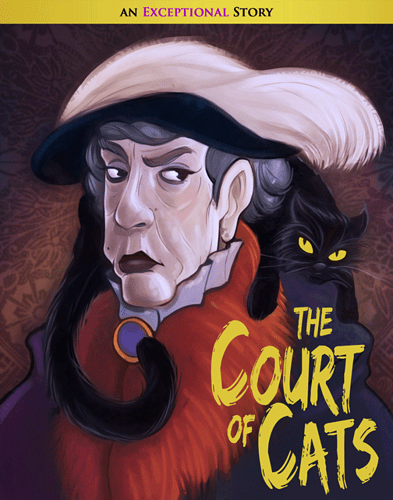 [color=#0066ff]A new arrival to Fallen London brings with him a pungent cargo - and an opportunity. Seize it, and assist the Duchess in arbitrating the secret Court of Cats! Interrogate witnesses. Travel to the Misermere. Pass judgement.
All players can encounter a certain Liverpudlian visitor on a new storylet, available throughout London. Exceptional Friends can then pursue the story at the House of Chimes.
Please remember to be liberal with your use of spoiler tags when discussing this story. :)
In addition to a new, substantial, stand-alone story every month, Exceptional Friends enjoy:
[/color][ul][li][color=#0066ff]Access to the House of Chimes: an exclusive private member's club on the Stolen River, packed with content![/color][/li][li][color=#0066ff]An expanded opportunity deck: of ten cards instead of six![/color][/li][li][color=#0066ff]A second candle: Twice the actions! 40 at once![/color][/li][/ul]