[color=#cc0099]Sinning Jenny's time is up, a new Mayor will be chosen! This week, we announce the three candidates who think they can do a better job. Whom will you support?
Today we announce the final candidate!
The Implacable Detective declared last, apparently she wanted full dossiers on her opponents before she'd enter the ring! She bears the slogan: "The Only Logical Conclusion!"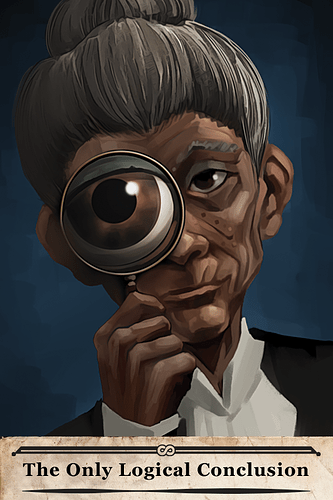 The Detective's supporters march in trained formation. Many are Constables – or former Constables – and their steps recall old patrols along the cobblestones. Her frost blue banners are held aloft by Summerset professors. &quotLondon is rife with injustice. We need to take a firmer hand with the law." Her eyes smoulder behind her glasses.
Tomorrow we'll announce the full details of the festival, which will begin Monday the 26th of June and run for two weeks.[/color]