Exceptional Story for August: Inheritance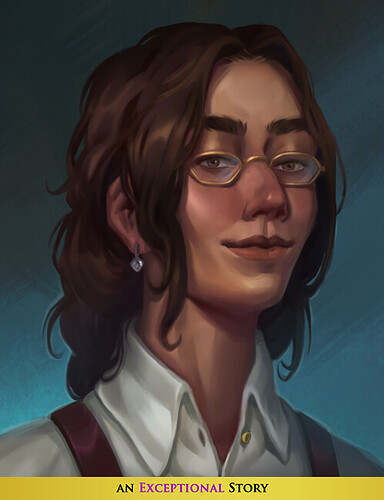 You splash down the library stairs into waist deep water. Swirls of ink marble the surface. "It's alright it's alright it's alright," whispers an academic as he cradles a purée of paper to his chest.
A Sage Archivist is consumed by her study of the First City. It is an obsession that has seen her sever all ties and take up unsettling experiments with lacre. Her former paramour fears for her safety, and looks to you to investigate this malady. Delve into the ruins below London to uncover a twisted legacy of love, memory, and duty.
Writing: Mary Goodden
Editing: Luke van den Barselaar
QA: George Lockett
Art: Monika Eidintaite
EXCEPTIONAL FRIENDSHIP
In addition to a new, substantial, stand-alone story every month, Exceptional Friends enjoy:
Access to the House of Chimes: an exclusive private member's club on the Stolen River, packed with content
Access to Mr Chimes' Lost & Found, a shop in the Bazaar where you can exchange currency earned through playing Exceptional Stories for exclusive companions and items
Two additional outfit slots
An expanded opportunity deck of ten cards instead of six!
A second candle: Twice the actions! 40 at once!
You no longer need to log in to claim your Exceptional Stories! If you have an active subscription when one is available, you'll receive it automatically.