[color=#cc0099]The Marriage of Feducci, a brand new festive Premium Story by Cash DeCuir, will become available 18th December!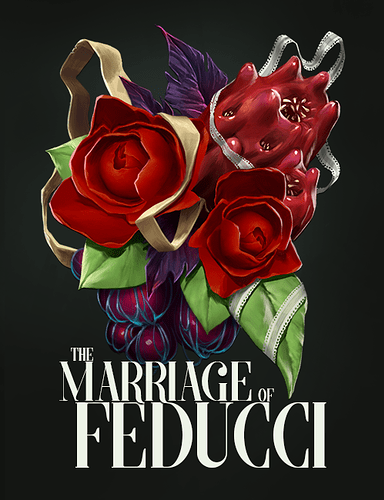 It is the first Royal Wedding since London fell: Mayor Feducci's proposal of marriage to the Captivating Princess has been accepted! Join the Beleaguered Wedding Planner in the Shuttered Palace to make or break this historic moment.
The Marriage of Feducci will be available beginning the 18th of December for 40 Fate. Begin this story at The Wedding Announcement, which is open to all and available throughout London during the festive season. If you wish to purchase this story, continue through to The Marriage of Feducci storylet.
Is one story not enough? Experience all our festive tales, like last year's premium story The Empress' Shadow by Emily Short, and The Gift by Chris Gardiner. These are available via Explore the Festive Season, available throughout London, for 35 and 30 Fate respectively.[/color]