HELLO CITIZENS
Last time, I tried to bribe people with bad pictures to switch their votes, and as expected, I have exactly 0 people interested in such an offer. Well, the joke is on them, because you know what? True art can exist separate from real world concerns like supply, demand, and actual talent! Feast your eyes on this: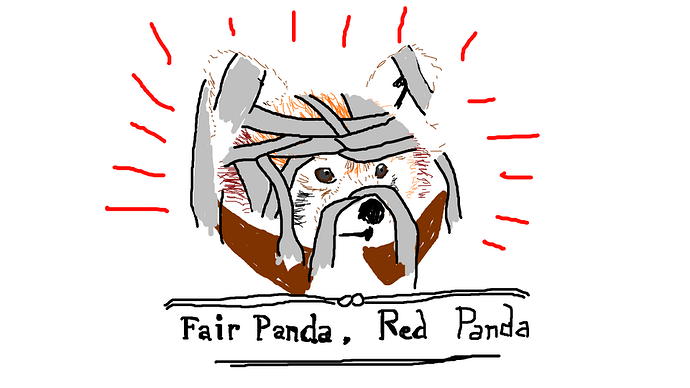 That's right, it's a 99.999% accurate recreation of the official campaign poster of our new mayor! The resemblance is super uncanny! I have too much free time!!!
Red pandas don't have thumbs so they can't apply bandages on themselves that well. However, they are super cute.