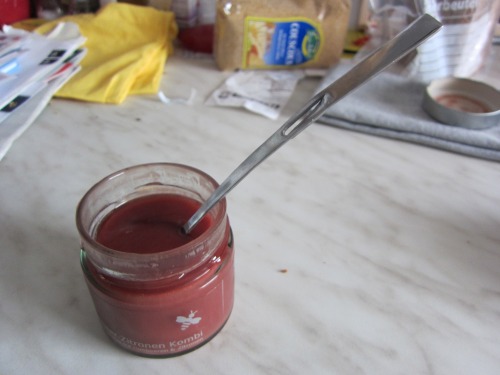 It's normal honey mixed with raspberry-jam and lemonjuice. Does not create vivid dreams.
It has the strong flavour and the consistency of thick honey. It's more sour-tasting because of the lemon-juice and the raspberries make it taste a little fruity, but not in a light way.
Taste is the key.
Your honey jar looks adorable.