Ever had a fortuitous card draw? Not like getting a Haunted-looking Frog or a Crystal Flugelhorn on your first day - rather, drawing pieces of Fallen London's marvellous art that fit together. Some of them appear to be details of a larger artwork; sometimes, you just get four devils in one hand, like you're getting attacked by a mob of J J Feilds clones. Here are a couple of my favourites…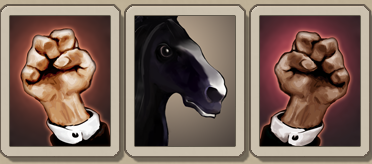 [b]I'm a horse! I love being a horse so much! Everyone come do the horse-dance with me!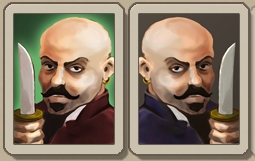 The Conjoined Cutpurses have a job for you. (Unlocked with Shadowy 58.)
[/b]I'm sure I've got others saved somewhere. I might have already posted some of them - smack me about the chops if I have and have forgotten about it. Anyone else had something that made them giggle?